Ousting Israel and Challenging God
Views 533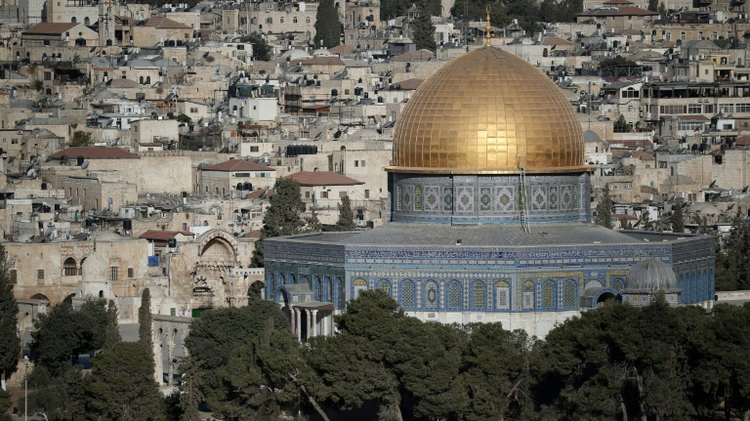 UNESCO to review new draft challenging Jewish ties to Temple Mount: report
A draft decision submitted by Jordan and the Palestinians challenging Israel's connection to the Temple mount in Jerusalem is to go before the United Nations Educational, Scientific and Cultural Organization (UNESCO) once again, the Israeli Ynet news site reports........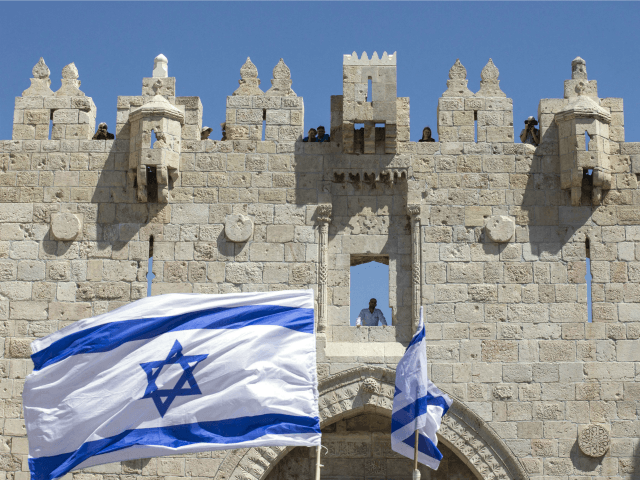 Israel Enlists Help From UK, France, Germany To Counter UN Agency Resolution Denying Jewish Ties To Jerusalem TEL AVIV – The UNESCO vote on a controversial resolution ignoring Jewish historical ties to the Temple Mount was postponed Tuesday after Israel enlisted the help of the United Kingdom, France, and Germany to counter the draft text. The resolution, submitted by Jordan and Palestine (recognized by the UN agency as a member state), refers to Israel as "the occupying power" and attacks Israeli practices around the Temple Mount, including accusations that Israel is engaged in "intrusive constructions, tunneling, and underground excavations" and "aggressions against religious sites and prayer places." .......
Analysis: Southern border as explosive as ever
On this day two years ago, one of Israel's longest wars erupted, and despite the fact that a cease-fire reached with Hamas has held firm, the Gazan border today remains as explosive as ever. In the summer of 2014, the IDF and Hamas in Gaza traded fire for 50 days; Israeli cities came under near daily Hamas rocket.........
The world continues to challenge Israel's right to exist. Jerusalem belonging to Israel seems to be more than nations and people can bear. This need to destroy Israel and take Jerusalem will not stop until the return of Christ Jesus. What we are to do is connect the dots that tell us the return of Christ is getting closer.
the seed coverings and other debris separated from the seed in threshing grain and something comparatively worthless (Merriam Webster)
Zephaniah 2:1 Gather together and pray, you shameless nation, 2 while there still is time—before judgment begins and your opportunity is blown away like chaff; before the fierce anger of the Lord falls and the terrible day of his wrath begins. 3 Beg him to save you, all who are humble—all who have tried to obey. Walk humbly and do what is right; perhaps even yet the Lord will protect you from his wrath in that day of doom. 4 Gaza, Ashkelon, Ashdod, Ekron—these Philistine cities, too, will be rooted out and left in desolation. 5 And woe to you Philistines living on the coast and in the land of Canaan, for the judgment is against you too. The Lord will destroy you until not one of you is left. 6 The coastland will become a pasture, a place of shepherd camps and folds for sheep. 7 There the little remnant of the tribe of Judah will be pastured. They will lie down to rest in the abandoned houses in Ashkelon. For the Lord God will visit his people in kindness and restore their prosperity again.
God is calling all to repentance before the time of repentance is gone. What are people doing during the time of repentance, they are allowing it to "be blown away like chaff". They will ignore this time until the "terrible day of God's wrath (tribulation).
What is God's future for the Philistines (Palestine)? That Gaza and the Philistine cities will be destroyed.
What will God do with the land?
He will give it to the "remnant of the house of Judah".
Joel 3:1 "At that time, when I restore the prosperity of Judah and Jerusalem," says the Lord, 2 "I will gather the armies of the world into the 'Valley Where Jehovah Judges' and punish them there for harming my people, for scattering my inheritance among the nations and dividing up my land.
Joel chapter 3 tells of God's promise to restore His people back to the land He promised them. God will do this by gathering all nations into the Valley of Jehoshaphat (Armageddon) and judge them which will destroy them.
Why will God do this?
Their disobedience to God, the violence toward Israel and Jerusalem, dividing up God's land, and many other sins of which there will be no repentance.
Related Reading
Damascus, Gog & Magog: Bible Prophecy Wars Unfolding
Iran and The Iran Nuclear Deal, What Is Going On?
Iran Deal - Dream Come True or One Step Closer To A Disaster Waiting To Happen