Overcoming Strongholds - How To Achieve This Part 2
Views 1157
---
Believers are engaged in war with Satan, the world system, and their carnal flesh. The enemy uses strongholds which are in our mind and heart.
What is a stronghold -3794- military stronghold, (heavily-fortified containment), here it is used as a false argument in which a person seeks shelter ("a safe place") to escape reality
2 Corinthians 10:4 ESV For the weapons of our warfare are not of the flesh but have divine power to destroy strongholds. 5 We destroy arguments and every lofty opinion raised against the knowledge of God, and take every thought captive to obey Christ,
Here we have strongholds defined and how to destroy them.
Who Are We Warring Against
Imaginations/arguments/speculations (3053)reasoning that reflects someones values, i.e. How they personally assign weight in determining what they find reasonable
Every proud and lofty thing that sets itself against the true knowledge of God.
Lofty (5313) height, barrier, presumption (Strong's Concordance) - FROM
(5312) set on high (Strong's Concordance) - FROM
(5311) height, heaven, dignity, eminence (Strong's Concordance)
The stronghold, what we believe as truth, is false or lies. Jesus Christ is the truth and we reason the real truth away based on our false truth because we give the lies more weight. The lies, which are of Satan and worldly knowledge and ways, form our thoughts and engage our emotions. Our reasoning believes the world offers places of safety. Our conclusion or decision is the knowledge we have will keep us from misery, suffering, and pain or we are not to suffer. In Christ, God's word will actively seek to completely destroy our false truth.
So, the war is against two existing realities, one false but seen and one true but invisible. Unbelievers make every choice based on the influence of Satan, how they feel, and what they think with the worldly knowledge they have. So, the arguments or speculations are against God's word being the only truth. When we
push back against God's word we hold the opinions and thoughts of ourself
and the world higher than the true knowledge of God.
However, salvation changes our heart and our reality becomes God's truth and our false reality is challenged along with our normal place of safety. The longer we have believed the lie the deeper the stronghold is embedded. As a believer we now choose a reality we have never known and it goes against opinions we have held for a long time. To war against and completely demolish these strongholds is impossible with the weapons of man.

What Are Our Weapons
2 Corinthians 10:4 AMP For the weapons of our warfare are not physical [weapons of flesh and blood], but they are mighty before God for the overthrow and destruction of strongholds,
The believers weapons are not tangible, education, or their intelligence. They are not anger, aggression, violence, or manipulation.
They are:
1. Divine -2316- God, the Creator and owner of all things (HELPS Word-studies)
2. Powerful-1415 with 1411= for the believer, power to achieve by applying the Lord's inherent abilities. "Power through God's ability. (1411/dynamis) is needed in every scene of life to really grow in sanctification and prepare for heaven (glorification) (HELPS Word-studies)
God is our weapon. The power of the Lord God destroys all strongholds. We must stop putting our opinions and man's opinions above God. Our attitude must be: God said it therefore I believe Him. We fight for our faith to stand strong in His might, strength, and power.
What Does The Power of God Do
Demolish - 2507 - I take down, properly, take down for oneself... i.e. Forcibly yank down, destroy, leaving nothing "standing" or even in good working order (HELPS Word-studies) FROM
2596 - day-by-day, each day, daily
God's power forces our strongholds to be completely destroyed with nothing left but His truth. This is done everyday.
What are we doing:
We are taking or leading -163- I take captive (in war), subdue, ensnare (Strong's Concordance)
WITH; 164- properly, (taken by the spear) (Thayer's Greek Lexicon, Strong's NT 164)

to the obedience -5218- (from 191/akouo, "to hear" and 5259/hypo "beneath") - i.e. Obedience - literally, "submission to what is heard" (WS,695), i.e. Obedience as the response to someone speaking. This refers both to an earthly voice and the Lord's voice (see 2 Corinthians 10:5;1 Peter 1:2)
This means it is God's power and the power of God's word (Hebrews 4:12) that destroys every thought we
bring as a prisoner of war to Him for the purpose of bringing the lie into submission to the truth. As believers daily we submit our will to the leading and control of the Holy Spirit. In doing this we will be able to exercise self-control through the power of the Holy Spirit. A believers entire walk with Christ in faith is understanding we no longer belong to ourself. We now belong to Christ (God).
Understand a stronghold will not destroy itself. Satan will come as a light and you will never know the lies you have accepted as truth. Our flesh will never act or think holy and righteous. Daily, I think, believe, feel fill in the blank. Is it the truth? I will read God's word to see if it agrees with me. If not I take the lie captive by surrendering it to Christ.
Strongholds are exactly that, a strong lie that holds you captive until God's word forces it down and completely destroys it.
Why Is This So Difficult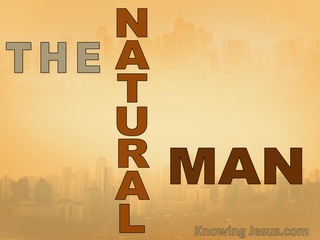 1 Corinthians 2:14 ESV The natural person does not accept the things of the Spirit of God, for they are folly to him, and he is not able to understand them because they are spiritually discerned.
It is so hard because the ways of God sound so foolish to our natural or sinful nature. The ways of God are in direct opposition to the ways of man. However, the power of God changes that:
1 Corinthians 2:12 ESV Now we have received not the
spirit of the world, but the Spirit who is from God, that we might understand the things freely given us by God. 13 And we impart this in words not taught by human wisdom but taught by the Spirit, interpreting spiritual truths to those who are spiritual....16 "For who has understood the mind of the Lord so as to instruct him?" But we have the mind of Christ.
Believers are in Christ, Christ lives in their heart and the Holy Spirit dwells in us. Now God's ways and thoughts are ours and God's truth is no longer foolish. This does not mean we understand every way and thought of God. It means:
John 17:1 ESV When Jesus had spoken these words, he lifted up his eyes to heaven, and said, "Father, the hour has come; glorify your Son that the Son may glorify you, 2 since you have given him authority over all flesh, to give eternal life to all whom you have given him. 3 And this is eternal life, that they know you, the only true God, and Jesus Christ whom you have sent. 4 I glorified you on earth, having accomplished the work that you gave me to do. 5 And now, Father, glorify me in your own presence with the glory that I had with you before the world existed.
It means our life is lived here on earth for one purpose, knowing the only true living God and Jesus as the Christ. Our inner and outer life also has one purpose, glorify God. Are you glorifying God?
---
Cited:
Biblegateway.com (we use Bible verses from this site)
Related Reading
Overcoming Strongholds - Who and What Part 1
Overcoming Strongholds - Foundation Part 3
Have a question about Overcoming Strongholds - How To Achieve This Part 2
Click Here to Ask Your Question
August 01, 2018 - LHWMThank you for reading this Bible Study teaching. We hope it brought you closer to Jesus. Have a question about this bible study? Great ask your question by clicking on the button. We also accept prayer request, God Bless You.
response by LHWM --->
---