Second Seal - Take Peace From The Earth
Views 575
---
The first rider is on the earth. He is given a crown because he will be the leader. He will have the outward appearances of a savior but he is the Antichrist. He is sent to conquer and obtain victory. He has a bow but no arrows. His strength will not be military, at this time, but will be in leadership and communication skills. He will appear to have good will toward the people. He will seem to be able to bring peace, hope, and prosperity, but it will all be superficial. He is hiding his true agenda... read more
"The Antichrist will confirm a treaty, producing a temporary peace which he will then abruptly shatter as he reveals his true colors (Daniel 9:27)." [1]
First horse - Antichrist
Second horse - Antichrist takes peace from the earth because God is allowing this to happen to show His Wrath.
Revelation 6:3 AMPC And when He broke the second seal, I heard the second living creature call out, Come! 4 And another horse came out, flaming red. And its rider was empowered to take the peace from the earth, so that men slaughtered one another; and he was given a huge sword.
meaning of false
- not true; in error; incorrect; mistaken untruthful; lying; dishonest disloyal; unfaithful deceiving or meant to deceive; misleading not real; artificial; counterfeit not properly so named; deceptively resembling based on wrong or mistaken ideas
Now Enters The Second Horse - The Shattering of False Peace
The second seal has now been opened and the second horse and rider come on the scene. He has been sent to take peace from the earth. What peace you may ask? Since the church has been raptured there has been chaos. People sought peace and were looking for a savior. The Antichrist came and gave them what they wanted for three and half years. He made a seven year peace treaty but broke it after three and half years. Now the second horse is on the scene, and now peace will be shattered, the truth and the true colors of the Antichrist will be revealed. This all happens because God is sending his judgment to the earth.
What Does False Peace Look Like
False peace is dangerous because it is encased in deception and manipulation. False peace is found in the dealings of national politics, business, and personal relationships. False peace is something most everyone deals with at some point in life, because we are born with a nature that sins, falseness comes at an early age. This includes false peace.
Children engage in false peace to get what they want, keep out of trouble, meet the expectation of others, etc. However, this does not stop in childhood or with personal relationships.
False peace is when the words and/or actions do not match the thoughts and feelings in the heart. False peace is to cover up hostility of what is really wanted. The thing is, given long enough truth will prevail.
The lie of false peace will surface when the opposition does something so offensive the anger can no longer be controlled. False peace is constantly looking for a way to gain power and control over others. Therefore, false peace is an incubator for violence. It is not if, but when will the dam inside that holds all the hostility break and the held back anger comes rushing forward into an act of violence. This is happening now just not all over the earth yet.
This rider sent by God will instigate hate to the point people will be driven to kill one another. The stage is being set now, but how?
Preparing For The Second Seal
There are many things going on but the foundational false peace is the removal of the Triune God and the false teaching that true Christianity has something in common with other religions. God has been removed, for the most part from Europe and America is steadily working on it. How does this fit in God's plan?
God, only, is love, peace, joy, etc. through the Holy Spirit Who indwells the true church. With the church gone and God no longer accepted by the majority, unselfish love is gone. Satan, the father of all lies, is being allowed to rule. This means lies and hate will dominate. There can be nothing but violence on the earth.
There are signs everywhere that Jesus is coming. Israel and Jerusalem are God's timepiece and the news is full of the activity surrounding them.
I pray you have eyes to see and ears to hear the call of Jesus the Messiah.
Revelation 22:7 NASB "And behold, I am coming quickly. Blessed is he who heeds the words of the prophecy of this book."
Revelation 22:12 NASB "Behold, I am coming quickly, and My reward is with Me, to render to every man according to what he has done. 13 I am the Alpha and the Omega, the first and the last, the beginning and the end."
Revelation 22:20 NASB He who testifies to these things says, "Yes, I am coming quickly." Amen. Come, Lord Jesus.
Quickly is not defined as we use it. Quickly is "without delay" as in birth pains. There is no need for birth pains except to birth a child and once they start they don't stop until the child is born. Once the seals open, it is the beginning of the wrath of God being cast upon the earth and they do not stop until birth is given to a new earth.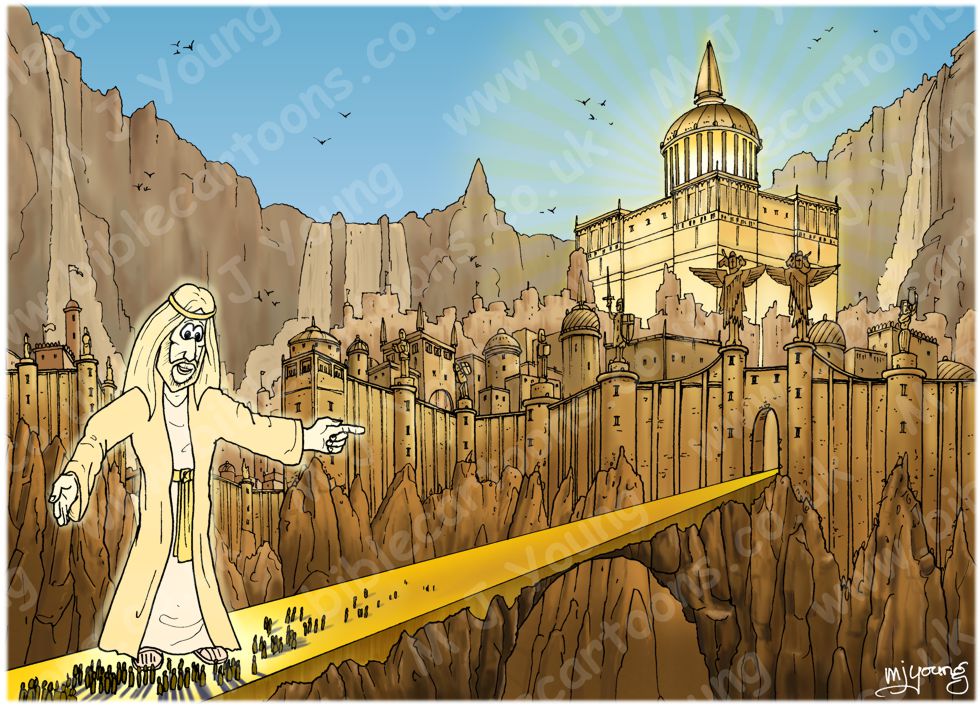 Time is short. Are you ready to meet Christ?
---
Cited:
Biblegateway.com (we use Bible verses from this site)
Image of Jesus by Martin Young
Related Reading
Who Is Worthy To Open The Scroll & Break Its Seals
First Seal - Tribulation Begins & Rider is To Conquer
Second, Third and Fourth Seal - War Then Famine, Pestilence and Death
Have a question about Second Seal - Take Peace From The Earth
Click Here to Ask Your Question
August 01, 2018 - LHWMThank you for reading this Bible Study teaching. We hope it brought you closer to Jesus. Have a question about this bible study? Great ask your question by clicking on the button. We also accept prayer request, God Bless You.
response by LHWM --->
---