Faith Works by Love
Views 780
---
Galatians 5:6 For in Jesus Christ neither circumcision availeth any thing, nor uncircumcision; but faith which worketh by love.
When I read this I did not know what it meant.
Do you think faith works by love?
Do you know what this means?
How does faith work by love?
Are faith and love always together?

The purpose of faith
Hebrews 11:1 ESV And without faith it is impossible to please him, for whoever would draw near to God must believe that he exists and that he rewards those who seek him.
Saving faith is the only way to please God and faith is not alone.
1 Corinthians 13:13 ESV So now faith, hope, and love abide, these three; but the greatest of these is love.
Here we have hope added to faith and love. These three will endure forever in believers. Of these three the greatest is love.
greatest - 3173 - megas - a thing to be highly esteemed for its excellence, equivalent to excellent. (Thayer's Greek Lexicon)
Do you value God's love as the excellence in your life?
Absent of God's love
1 Corinthians 13:1-3, Without love, it will not matter what works we perform because in God's eyes we are;
1. A clanging cymbal
2. Nothing
3. Gain nothing
Why? 1 John 4:8 Anyone who does not love does not know God, because God is love.
God is love. 1 Corinthians 13:4-8a describes God. Theses verses define God's attribute of love. Love is who God is which means His actions are an expression of His love. God loves the world but that is because He is love. When you have a personal relationship with Christ you know you are loved.
Without God we are
Ephesians 2:12 ESV remember that you were at that time separated from Christ, alienated from the commonwealth of Israel and strangers to the covenants of promise, having no hope and without God in the world.
Living without faith in Christ and absent of God's love is a life without living hope. We know from 1 Corinthians 13:13 hope and love are a set so if there is no love then there is no hope. With that being said now we are back to faith works by love.
To put this another way, faith works through God's love. Hope is in us when God's love is in us. God's love and hope are ours through faith.

Faith working by love
Romans 1:16 ESV For I am not ashamed of the gospel, for it is the power of God for salvation to everyone who believes, to the Jew first and also to the Greek. 17 For in it the righteousness of God is revealed from faith for faith, as it is written, "The righteous shall live by faith."
The gospel or Good News is the power of God to save sinners. Salvation is God's power "to everyone who believes."
We who have received salvation through faith have received a not guilty verdict and we now walk by faith in God and God's love is in our heart. This will completely transform our soul and as a result will transform our life.
What does love have to do with faith?
John 14:15 ESV "If you love me, you will keep my commandments.... 21 Whoever has my commandments and keeps them, he it is who loves me. And he who loves me will be loved by my Father, and I will love him and manifest myself to him."...
23 Jesus answered him, "If anyone loves me, he will keep my word, and my Father will love him, and we will come to him and make our home with him. 24 Whoever does not love me does not keep my words. And the word that you hear is not mine but the Father's who sent me.
1 John 5:2 ESV By this we know that we love the children of God, when we love God and obey his commandments. 3 For this is the love of God, that we keep his commandments. And his commandments are not burdensome
God's love is in us and our faith and love are expressed through obedience to His commands.
Ephesians 2:8 ESV For by grace you have been saved through faith. And this is not your own doing; it is the gift of God, 9 not a result of works, so that no one may boast.
We are saved by God's grace through faith. God's love and faith give us a living hope.

Psalm 33:20 ESV Our soul waits for the Lord; he is our help and our shield. 21 For our heart is glad in him, because we trust in his holy name. 22 Let your steadfast love, O Lord, be upon us, even as we hope in you.
Hope (v20), faith (v21), love (v22)
God's love is His excellence to us, our faith works through His love, and our hope or assurance is eternal life. What can we take away from this?
Love is not an emotion, though the emotions are involved, it is an action as we read in the above scripture. Our action is obedience. Faith is not motivated by emotions and yet love is the energizer of faith.
James 2:26 ESV For as the body apart from the spirit is dead, so also faith apart from works is dead.
Love and faith will produce works that are the fruit of having received saving grace. This is not salvation by works but true saving faith produces fruit (works).
Hope is not an emotion though much joy is involved, it is an assurance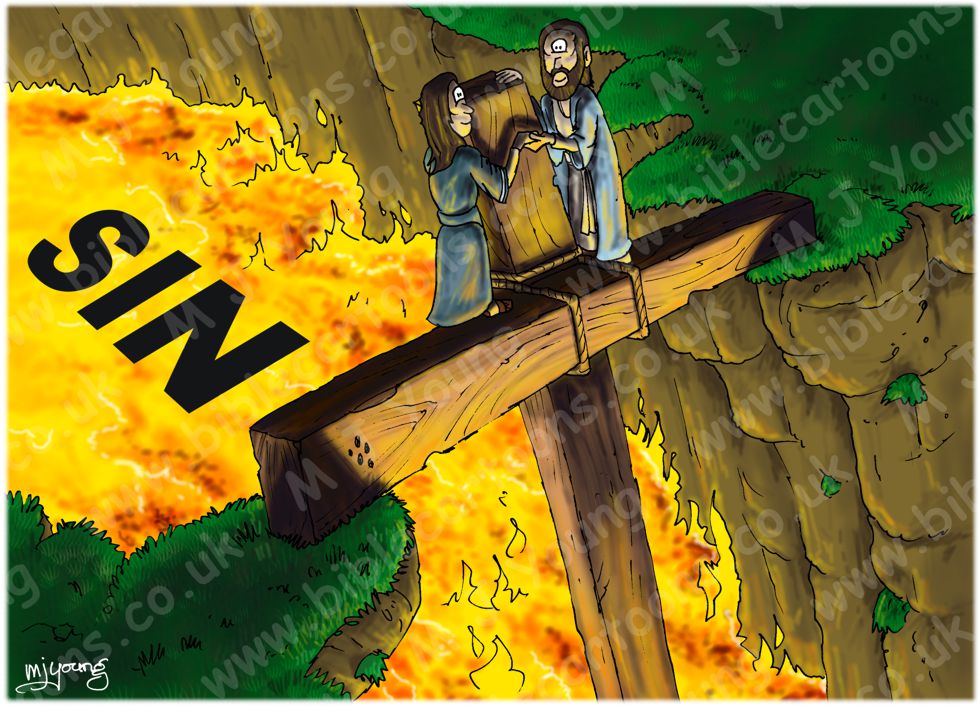 1 Peter 1:3 ESV Blessed be the God and Father of our Lord Jesus Christ! According to his great mercy, he has caused us to be born again to a living hope through the resurrection of Jesus Christ from the dead, 4 to an inheritance that is imperishable, undefiled, and unfading, kept in heaven for you, 5 who by God's power are being guarded through faith for a salvation ready to be revealed in the last time.
Faith and living hope are enfolded into God's love. We have received every heavenly blessing through Christ Jesus and faith, hope, and love are included.
All Together
We are to live by faith, obey out of love, and watch eagerly for the return of our blessed hope, Jesus Christ.
Ephesians 2:4 ESV But God, being rich in mercy, because of the great love with which he loved us, 5 even when we were dead in our trespasses, made us alive together with Christ—by grace you have been saved— 6 and raised us up with him and seated us with him in the heavenly places in Christ Jesus, 7 so that in the coming ages he might show the immeasurable riches of his grace in kindness toward us in Christ Jesus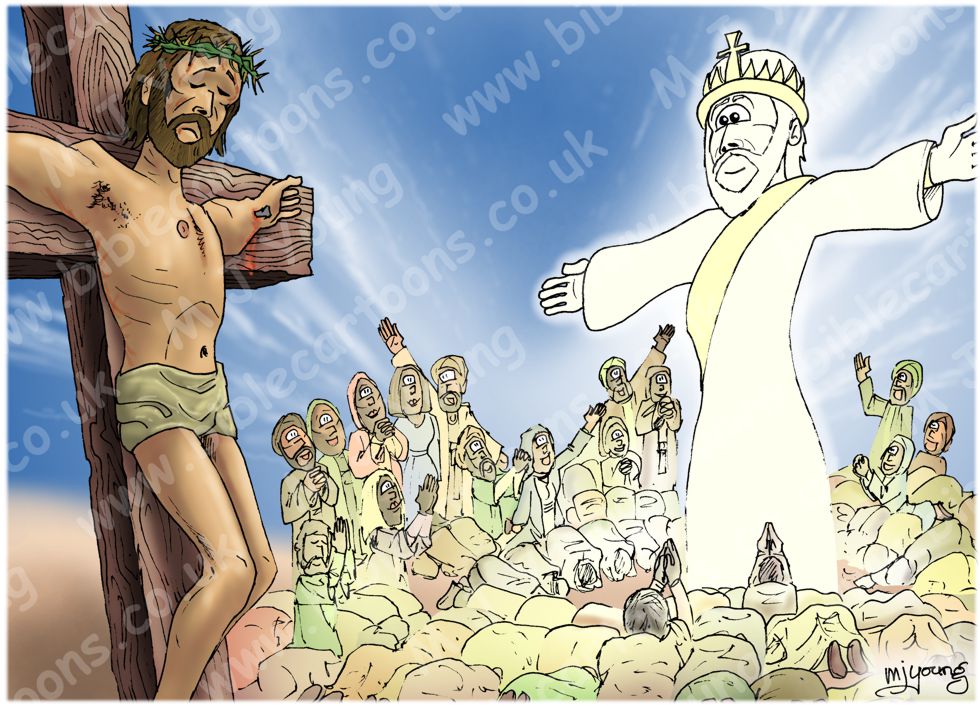 God's great love, saves through faith, and a believers life is filled with living hope.
Do you know God's love personally? Is your faith strong in God's love? Is your faith working through love producing fruit?
I Corinthians 13:2 If I have the gift of prophecy and understand all mysteries and all knowledge, and if I have all faith so that I can move mountains but do not have love, I am nothing.
Love begins when we accept Jesus Christ as our Lord and Savior. When the love of Jesus grows stronger in our heart and mind then our faith deepens in the Lord. The love given to us helps our faith to grow.
bible hub - helps word studies - Faith 4102 ... The Lord continuously births faith in the yielded believer so they can know what He prefers, i.e. the persuasion of His Will (I John 5:4).
So faith works by love is God loving us closer to Him and guiding us down a path of His Will. As our faith deepens so does our walk with Jesus. Jesus is preparing us to come home.
Are you ready to go home? If not please visit our Coming to Christ page to learn more.
---
Related Reading
Faith
Loving Your Enemies
God's Love on Faith
Have a question about Faith Works by Love
Click Here to Ask Your Question
August 01, 2018 - LHWMThank you for reading this Bible Study teaching. We hope it brought you closer to Jesus. Have a question about this bible study? Great ask your question by clicking on the button. We also accept prayer request, God Bless You.
response by LHWM --->
---