As The Church Sleeps Evil Is Thriving More And More
Views 583
How is it so few are overriding the majority?
Where is the majority?
Why does the News, Hollywood, and other Media outlets make it seem as if the majority are outnumbered?
A man demonstrates his support for homosexual marriage outside the U.S. Supreme Court ahead of the landmark decision in June 2015 that legalized the practice. (AP File Photo)
Gallup: 3.9% of U.S. Adults Are LGBT, and 0.4% of U.S. Adults Are Married to a Same-Sex Spouse
(CNSNews.com) - The proportion of same-sex, cohabiting couples who are married has increased from 38 percent to 49 percent in the year since the U.S. Supreme Court legalized same-sex marriage nationwide, but more than half (51 percent) of same-sex, cohabiting couples are not married, according to a new Gallup poll. Gallup estimates that approximately 123,000 same-sex marriages have taken place since the June 26, 2015 Obergefell v. Hodges decision. The same survey estimates that 3.9 perent of U.S. adults are lesbian, gay, bisexual or transgender, and 0.4 percent of U.S. adults are married to a same-sex spouse...read more
History Repeating Itself Again
Apparently we do not like to listen, learn or obey the one who created us and because of this God will allow us to fall in our sin. Sin takes you further than you want to go, keeps you longer than you want to stay, and cost you more than you want to pay. Are you ready for the consequences? As you read the bible you can see that history is repeating itself. We currently have a leader who purposely chooses not to hear, respect or care what God says. Each election a president systematically is allowing God to slip away, and God will allow this to happen due to our disobedience. We are currently in the downward turn and people are falling fast. As a believer we need to wake up, look up, and pray! Joseph was one who knew the Lord personally, and his king respected Joseph. Why? Because the king knew what Joseph's God could do, but the new king chose not to see and chose himself above all.
Exodus 1:1-6 1 These are the names of the sons of Israel who went to Egypt with Jacob, each with his family: 2 Reuben, Simeon, Levi and Judah; 3 Issachar, Zebulun and Benjamin; 4 Dan and Naphtali; Gad and Asher. 5 The descendants of Jacob numbered seventy in all; Joseph was already in Egypt. 6 Now Joseph and all his brothers and all that generation died,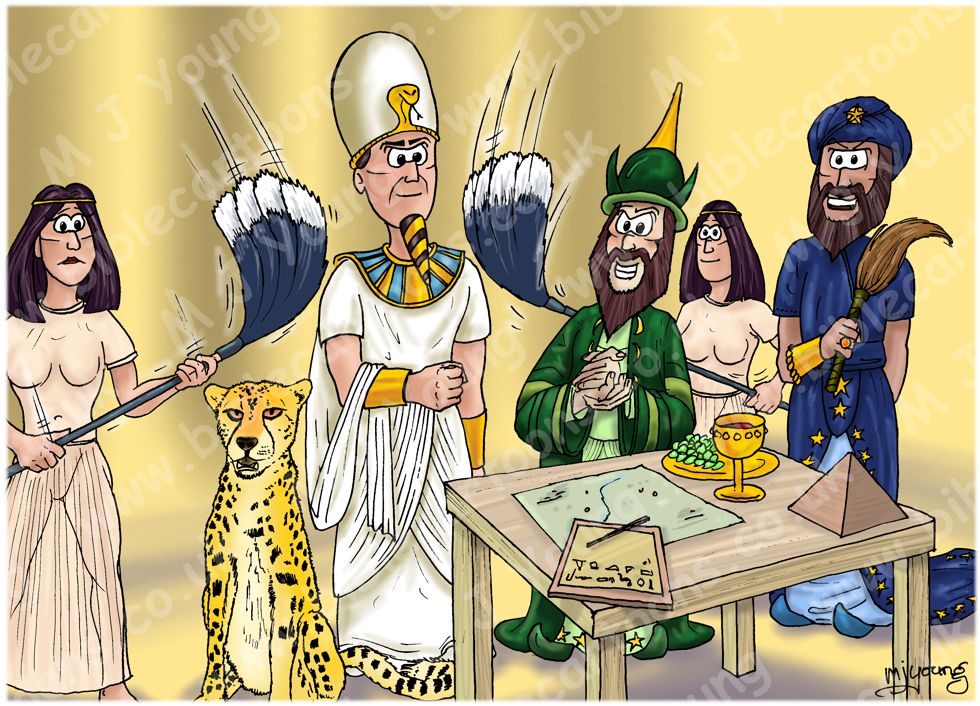 Joseph, all his brothers and the generation who knew him personally have died. The King of Egypt during Joseph's life gave respect and showed honor to Joseph and his God. But now there arose a new king over Egypt who did not know Joseph (Exodus 1:8). The new king knew the kind of person Joseph had been and he knew what he had done but he did not respect or honor anything about Joseph. The new king had a new outlook.
What Did The New King See? He saw the people of the children of Israel as a threat to him, his gods, and authority. He saw their strength in numbers and their ability to unite with others and war against him
Exodus 1:9-10 9 "Look," he said to his people, "the Israelites have become far too numerous for us. 10 Come, we must deal shrewdly with them or they will become even more numerous and, if war breaks out, will join our enemies, fight against us and leave the country."
What Was His Solution?
He burdened them with hard and harsh work and treated them cruelly. He was looking to break them by making their life one of hard bondage. This would wear them out physically and take peace from their mind. The king sought to weaken them. Once he had them working beyond their strength, he moved to destroy them.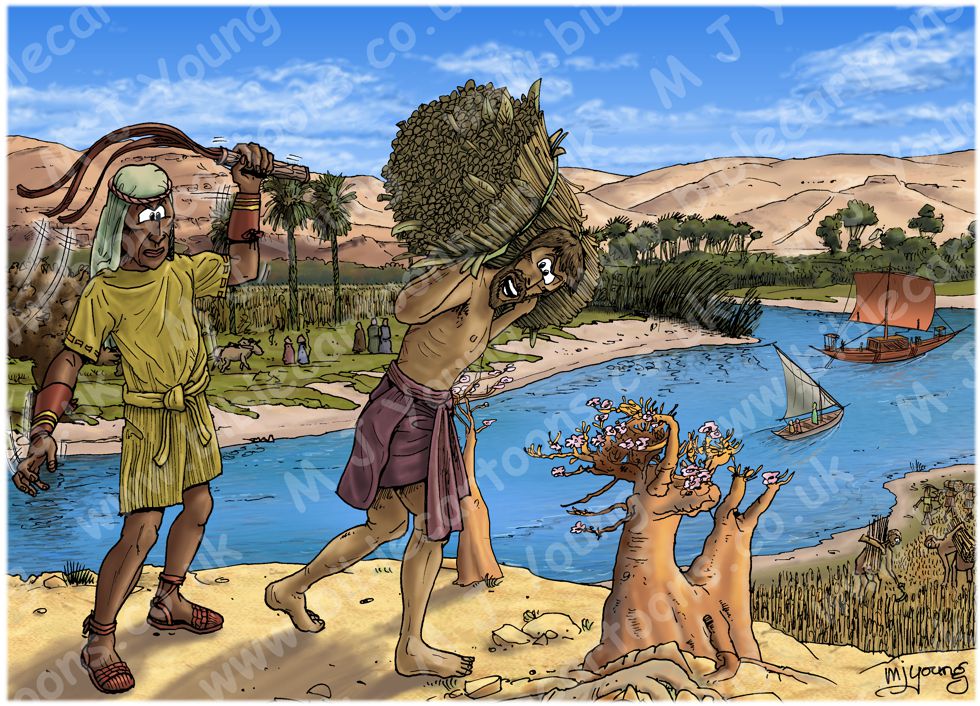 Exodus 1:11-14 11 So they put slave masters over them to oppress them with forced labor, and they built Pithom and Rameses as store cities for Pharaoh. 12 But the more they were oppressed, the more they multiplied and spread; so the Egyptians came to dread the Israelites 13 and worked them ruthlessly. 14 They made their lives bitter with harsh labor in brick and mortar and with all kinds of work in the fields; in all their harsh labor the Egyptians worked them ruthlessly.
Now it was time to instill more fear. The new king wanted all the newborn sons of Israel to be killed. Some were killed but there were God-fearing midwives who would not obey.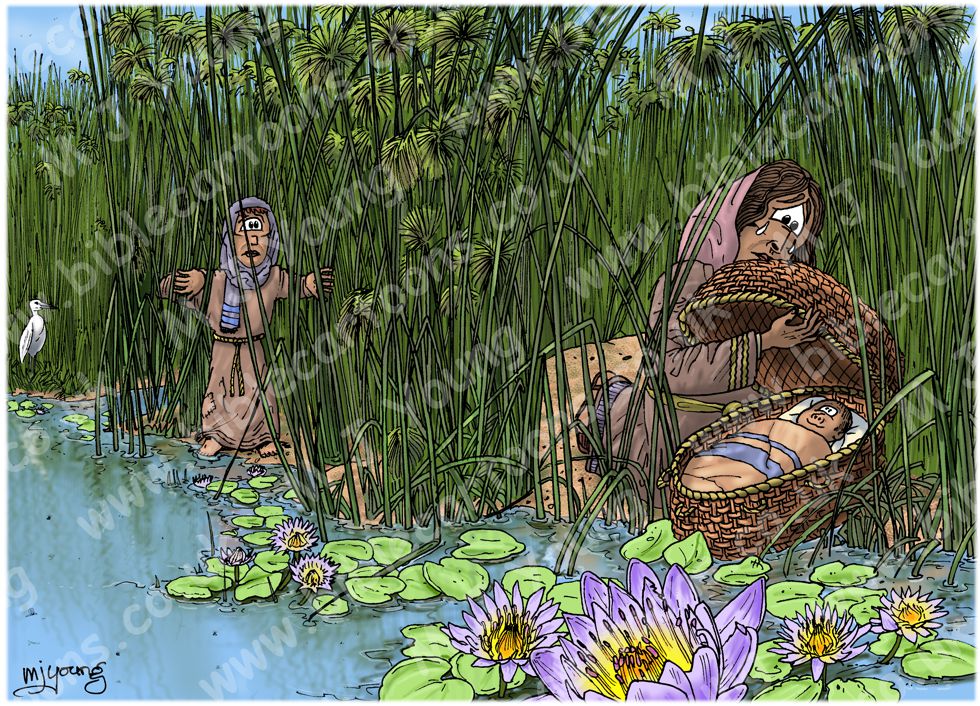 Exodus 1:16-22 16 "When you are helping the Hebrew women during childbirth on the delivery stool, if you see that the baby is a boy, kill him; but if it is a girl, let her live." 17 The midwives, however, feared God and did not do what the king of Egypt had told them to do; they let the boys live. 18 Then the king of Egypt summoned the midwives and asked them, "Why have you done this? Why have you let the boys live?" 19 The midwives answered Pharaoh, "Hebrew women are not like Egyptian women; they are vigorous and give birth before the midwives arrive." 20 So God was kind to the midwives and the people increased and became even more numerous. 21 And because the midwives feared God, he gave them families of their own. 22 Then Pharaoh gave this order to all his people: "Every Hebrew boy that is born you must throw into the Nile, but let every girl live."
How This Relates To Me
The same scenario is happening today. The majority in America call themselves Christians but we have leaders who reject our Christian heritage. They do not respect or honor the foundation America was built on. Instead they support the killing of the unborn, they call what is evil good, and they are pushing for America as a nation to worship other gods. We are losing our standard of living so much that millions of American children go hungry. The judges and leaders have, are, and will bring as much burden as they are allowed. A nation is only as strong as its leader and when society as a whole is no longer led by God then the nation is destined to bondage.
What Should The Christian Majority Be Doing?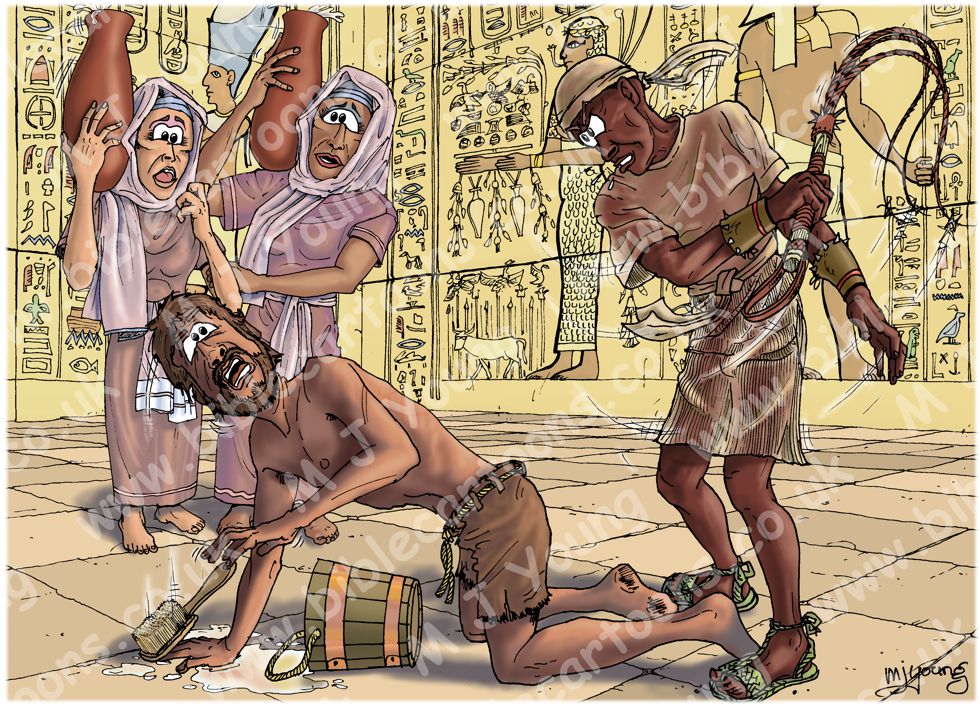 Exodus 2:23 During those many days the king of Egypt died, and the people of Israel groaned because of their slavery and cried out for help. Their cry for rescue from slavery came up to God. 24 And God heard their groaning, and God remembered his covenant with Abraham, with Isaac, and with Jacob. 25 God saw the people of Israel—and God knew.
James 5:16 Therefore, confess your sins to one another and pray for one another, that you may be healed. The prayer of a righteous person has great power as it is working. 17 Elijah was a man with a nature like ours, and he prayed fervently that it might not rain, and for three years and six months it did not rain on the earth. 18 Then he prayed again, and heaven gave rain, and the earth bore its fruit.
We are to pray fervently and cry out to God. Elijah was not a supernatural person but he had great faith that God is bigger and able. Pray for fellow believers to walk in the strength and power of the Holy Spirit. Pray for the true Christian leaders who are warning and shining light in darkness. Pray for believers to have eyes that see and ears that hear the Truth, the whole Word of God. Put your hope in no person but in the All in All, King of Kings, and Lord of Lords, Christ Jesus. Only He is able to keep you and calm your fears. (Psalm 91:1-2) God is saving those in the abortion industry and bringing them out to tell the truth. Pray for them.
What happened to the Israelites?
They were set free from the bondage and cruelty they were suffering. God sent 10 plagues to Egypt warning him to let His people go, but he did not listen. This is what happened:
Exodus 7, It starts with God asking them to throw down their rods and it will turn into a snake, God wins by eating their snakes.
The 10 Plagues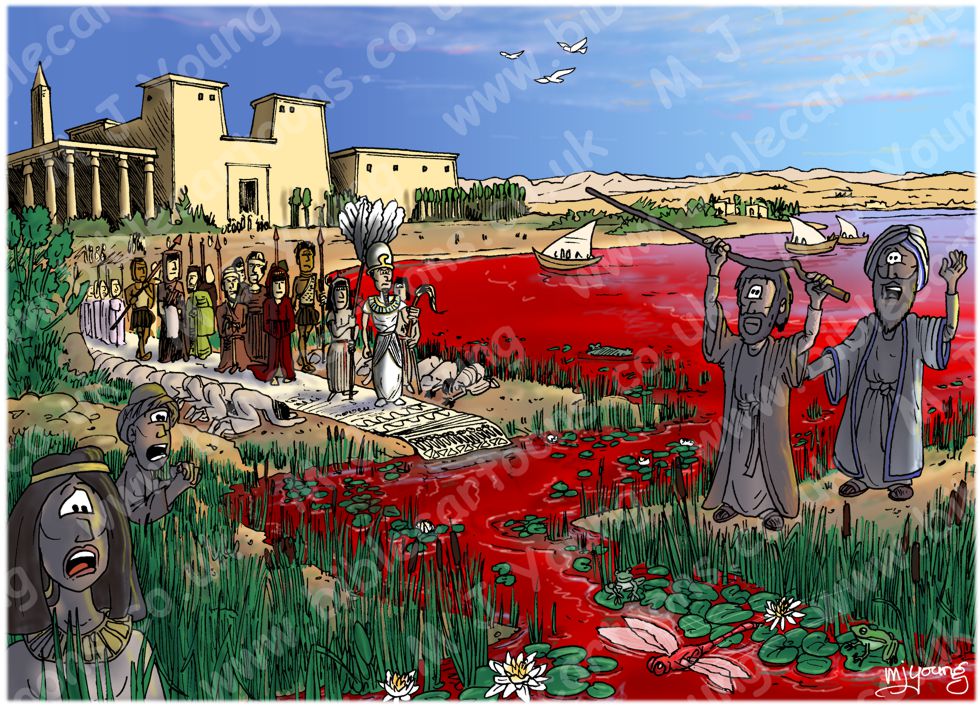 1. Water turns to Blood (Exodus 7)
2. Swarm of Frogs (Exodus 8)
3. Gnats throughout the land of Egypt (Exodus 8)
4. Swarm of Flies (Exodus 8)
5. Death of Livestock (Exodus 9)
6. Covered in Boils (Exodus 9)
7. Hail falls from the sky (Exodus 9)
8. Locusts cover the land so that no one could see (Exodus 10)
9. Darkness that can be felt (Exodus 10)
10. Death of the Firstborn (Exodus 11)
Exodus 12:29-32 29 At midnight the Lord struck down all the firstborn in Egypt, from the firstborn of Pharaoh, who sat on the throne, to the firstborn of the prisoner, who was in the dungeon, and the firstborn of all the livestock as well. 30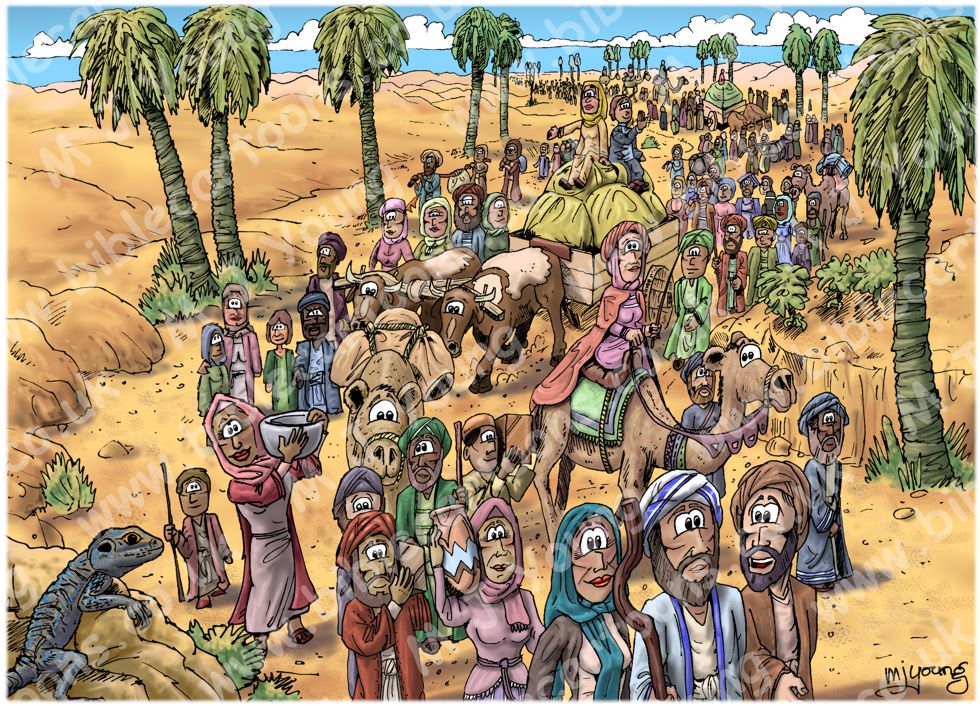 Pharaoh and all his officials and all the Egyptians got up during the night, and there was loud wailing in Egypt, for there was not a house without someone dead. 31 During the night Pharaoh summoned Moses and Aaron and said, "Up! Leave my people, you and the Israelites! Go, worship the Lord as you have requested. 32 Take your flocks and herds, as you have said, and go. And also bless me."
God has now set them free to go where God has promised them.
Exodus 14:19-30 19 Then the angel of God, who had been traveling in front of Israel's army, withdrew and went behind them. The pillar of cloud also moved from in front and stood behind them, 20 coming between the armies of Egypt and Israel. Throughout the night the cloud brought darkness to the one side and light to the other side; so neither went near the other all night long. 21 Then Moses stretched out his hand over the sea, and all that night the Lord drove the sea back with a strong east wind and turned it into dry land. The waters were divided, 22 and the Israelites went through the sea on dry ground, with a wall of water on their right and on their left. 23 The Egyptians pursued them, and all Pharaoh's horses and chariots and horsemen followed them into the sea. 24 During the last watch of the night the Lord looked down from the pillar of fire and cloud at the Egyptian army and threw it into confusion. 25 He jammed the wheels of their chariots so that they had difficulty driving. And the Egyptians said, "Let's get away from the Israelites! The Lord is fighting for them against Egypt." 26 Then the Lord said to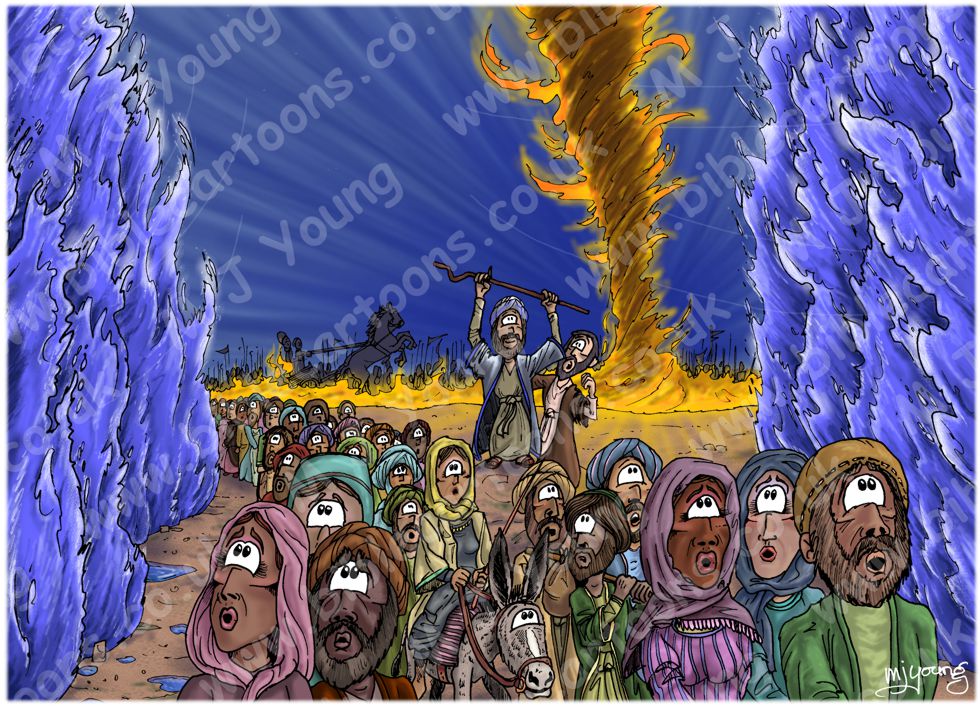 Moses, "Stretch out your hand over the sea so that the waters may flow back over the Egyptians and their chariots and horsemen." 27 Moses stretched out his hand over the sea, and at daybreak the sea went back to its place. The Egyptians were fleeing toward it, and the Lord swept them into the sea. 28 The water flowed back and covered the chariots and horsemen—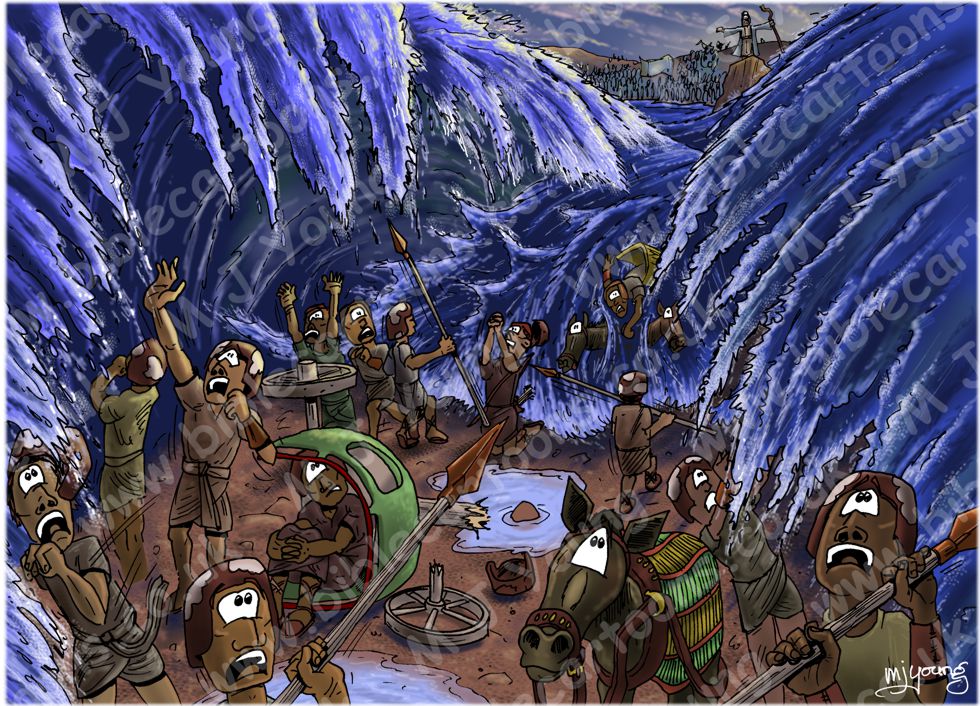 the entire army of Pharaoh that had followed the Israelites into the sea. Not one of them survived. 29 But the Israelites went through the sea on dry ground, with a wall of water on their right and on their left. 30 That day the Lord saved Israel from the hands of the Egyptians, and Israel saw the Egyptians lying dead on the shore.

The Israelites were physically set free from the Egyptians.
Who Is Your Freedom
John 8:31-38 31 To the Jews who had believed him, Jesus said, "If you hold to my teaching, you are really my disciples. 32 Then you will know the truth, and the truth will set you free."....
We are offered freedom today through faith in the person and name Jesus Christ. He sets us free from death, hell, and bondage to sin. Through Jesus we are given the Holy Spirit and the promise of heaven. John 14:1-6 "Do not let your hearts be troubled. You believe in God; believe also in me. 2 My Father's house has many rooms; if that were not so, would I have told you that I am going there to prepare a place for you? 3 And if I go and prepare a place for you, I will come back and take you to be with me that you also may be where I am. 4 You know the way to the place where I am going." 5 Thomas said to him, "Lord, we don't know where you are going, so how can we know the way?" 6 Jesus answered, "I am the way and the truth and the life. No one comes to the Father except through me. Jesus Christ is the only way to come before God in heaven.
As the battle rages look up to your Savior for He is coming!
---
Cited:
Related Reading
Feeling Lonely and Empty Inside - Suicide and Drugs On The Rise!
God Was There