Are You Abandoning Your Ship
Views 261
---
John 21:7 HCSB Therefore the disciple, the one Jesus loved, said to Peter, "It is the Lord!" When Simon Peter heard that it was the Lord, he tied his outer garment around him (for he was stripped) and plunged into the sea.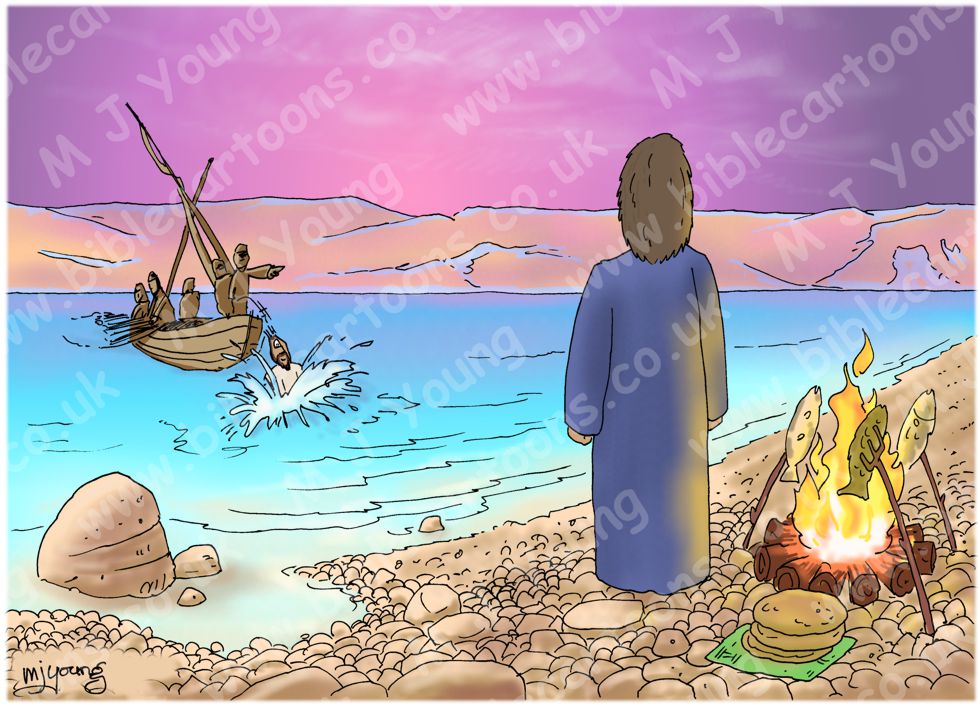 This is not the first time Peter had abandoned his fishing boat. He abandoned his boat once before when Jesus asked him to follow Him.
Matthew 4:18 He saw two brothers, Simon, who was called Peter, and his brother Andrew. They were casting a net into the sea, since they were fishermen. 19 "Follow Me," He told them, "and I will make you fish for people!"20 Immediately they left their nets and followed Him.
Jesus walks up to Peter as he and his brother, Andrew, were "casting a net into the sea and said; "follow me." Their response; they immediately left all and followed Jesus.
Peter was willing and ready to leave his life and follow Jesus. But what Jesus had in mind and what Peter had in mind were often at odds.
Peter vs. Jesus
John 13:6-8, Peter, Jesus you will not wash my feet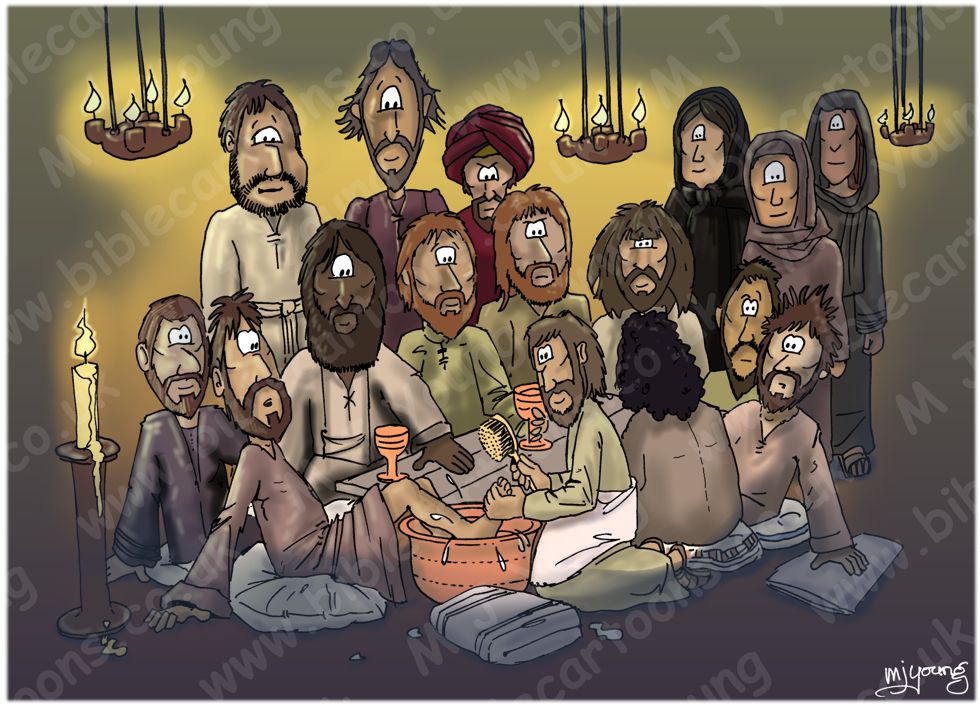 John 18:8-11 Peter, Jesus will not be taken
Matthew 16:21-23 Peter, Jesus will not die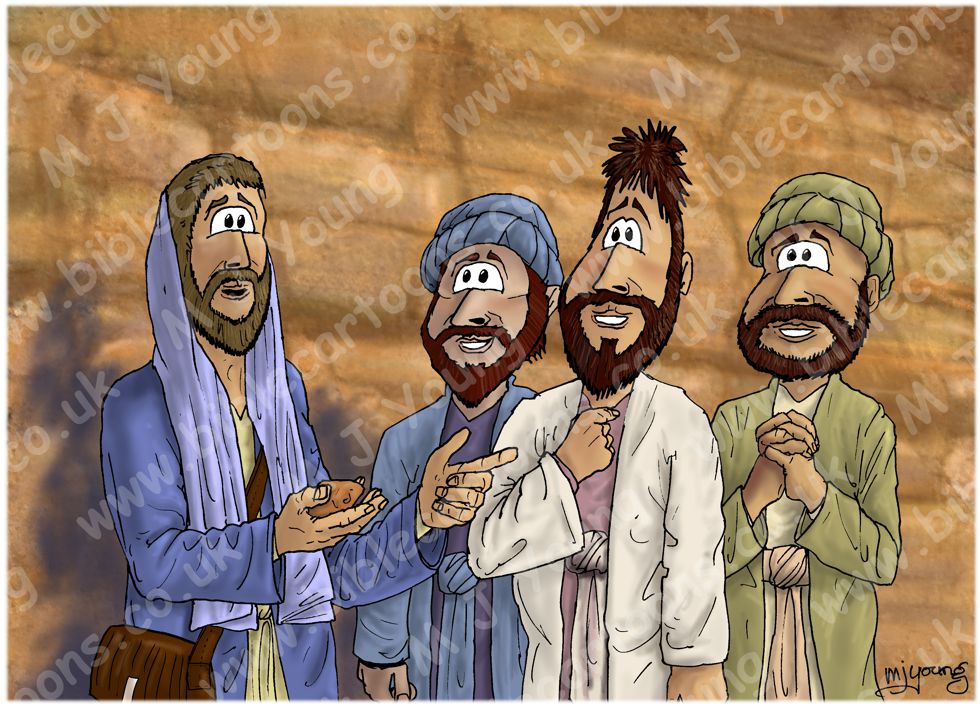 Luke 22:31-62 Jesus did wash Peter's feet. He was taken. He did die. Peter could not stop any of it and he did deny Jesus three times just like Jesus said (v54-60).
Luke 22:61 HCSB Then the Lord turned and looked at Peter. So Peter remembered the word of the Lord, how He had said to him, "Before the rooster crows today, you will deny Me three times." 62 And he went outside and wept bitterly.
Peter did deny Jesus. Peter did abandon his Messiah. Peter wept bitterly. Peter had done exactly what Jesus said he would and none of what he proclaimed. Peter had been cut to the "separating of soul and spirit" with the purpose "to judge the ideas and thoughts of the heart" (Hebrews 4:12).
Peter came face to face with his own weaknesses. His heart was deeply wounded and broken. He lost hope. His Messiah was going to die and he was a traitor. This is the realization every true believer has faced. I, like Peter, found that I had betrayed my Messiah. I knew about Him but had no revelation about His cross, death, burial, and resurrection. I am exactly who God says I am without Him. Thank you Lord Jesus that does not have to be the end.
Ephesians 2:4 But God, who is rich in mercy, because of His great love that He had for us, 5 made us alive with the Messiah even though we were dead in our trespasses. You are saved by grace!
But God, words of hope and joy. Restoration and peace. Jesus is alive and He is coming to see Peter (Mark 16:17).
Peter back to fishing
Peter not knowing what to do, went back to what he did know, fishing. His heart ached and anguished over the loss of his first love. Peter was on his way to learning an unforgettable attribute of God.
John 21:7 Therefore the disciple, the one Jesus loved, said to Peter, "It is the Lord!"
Peter, full of emotion, dives into the sea. He can't get to the love of his heart fast enough. They are but a short distance from shore but Peter urgently moves toward mercy, grace, forgiveness, and loving-kindness. His heart can once again sing with joy, hope, and peace.
Like Peter, we are called to saving faith. We work and live believing Jesus is God in flesh, Lord, and Savior but we do not live in or for our spiritual purpose. That is living in the good works God planned for us, to glorify Him. But as we grow in deeper understanding of the love with which we are loved, we will abandon ourself and live life on purpose (Ephesians 3:14-19). That is one purpose, completing our own race that God sets before us.
Ephesians 2:8 HCSB For you are saved by grace through faith, and this is not from yourselves; it is God's gift— 9 not from works, so that no one can boast. 10 For we are His creation, created in Christ Jesus for good works, which God prepared ahead of time so that we should walk in them.
Have you abandon your life to follow Jesus?
Who is your first love?
---
Related Reading
Grace Covered My Sin
Following Christ is More than Just Rules
Have a question about Are You Abandoning Your Ship
Click Here to Ask Your Question
April 19, 2018 - LHWMThank you for reading this growing in Jesus teaching. We hope this teaching brought you closer to Jesus. Do you have a question about this teaching or want to add a prayer then please click on add a question to send your question or prayer to us, thank you.
response by LHWM --->
---